Joan & Joni is a tribute to Joan Baez and Joni Mitchell performed by singer/songwriters Allison Shapira and Kipyn Martin. In a musical journey from the 60s to today, Allison and Kipyn demonstrate the effect Joan and Joni have had on their own musical development as modern musicians. Kipyn Martin is an award-winning Americana singer/songwriter whose roots sink into the banks of the Shenandoah River. Allison Shapira is a recovering opera singer who recently found her authentic voice as a folksinger and songwriter. In March 2016, Allison and Kipyn were each nominated by the Washington Area Music Association Awards (WAMMIES) for best contemporary folk vocalist and Kipyn was nominated for songwriter of the year.
Kipyn and Allison met during the Northeast Regional Folk Alliance (NERFA) conference in November 2013. Both classically trained singers and up-and-coming musicians in the DC-area folk scene, they soon realized their musical influences were similarly shaped by the folk revival music of the '60s. Soon, Joan & Joni was born.

Allison and Kipyn's power comes from their authenticity as performers; they touch people not just through their music but also through their passion and drive to inspire and connect with their audience. They perform a collection of timeless songs by Joan Baez and Joni Mitchell and reveal a few hidden gems from Joan and Joni's respective albums.

By weaving Joan Baez & Joni Mitchell's themes together with their own individual messages, Allison and Kipyn place an important part of American history in a modern context.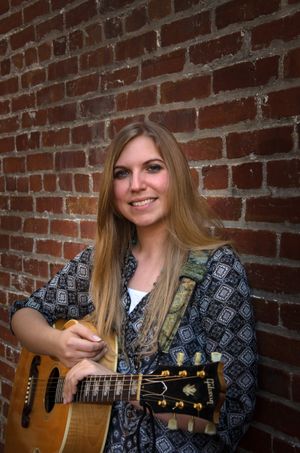 Kipyn Martin is an emerging Americana singer/songwriter whose roots sink into the banks of the Shenandoah River. According to folk legend John Gorka, Kipyn is "a beauty of a singer." She currently enjoys playing festival stages, as well as delighting audiences at vineyards, coffeehouses, and house concerts.

In February 2017, Kipyn released her second solo project Dance Across the Sky. Co-produced by Dave Mallen (Innovation Station Music) and engineer/producer Jim Ebert (Cue Recording Studios), Dance Across the Sky offers a fuller texture than Kipyn's debut, Undercover Muse. Two songs from Dance Across the Sky ("God is Love" and the title track) won Gold Awards in the Mid-Atlantic Song Contest. Other accolades for Kipyn include Washington Area Music Association Award (WAMMIE) for New Artist of the Year and nominations for Songwriter of the Year and Contemporary Folk Vocalist.
 
Songs from Kipyn's debut album, Undercover Muse (2013), have also earned attention both nationally and internationally. "I Believe in You" scored a semi-finalist rating in the 2013 UK Song Contest, while "Nightbird" took home a Gold Award, as well as the Director's Choice Award, in the 2013 Mid-Atlantic Song Contest. Offering an authentic representation of Kipyn's live performance, the songs from Undercover Muse are strictly acoustic. Michael Granberry of The Dallas Morning News calls her song, "Undone" (which was written about her mentor, Shenandoah acoustic blues artist Pops Walker) simply "a terrific song."

Placing in the NewSong Academy Songwriting Competition inspired Kipyn to pursue a Master of Music degree, which she attained from Shenandoah Conservatory in 2012. A vitality of voice, both poetic and musical, makes this woman a performing artist not to be missed.

For more information, visit www.kipynmartin.com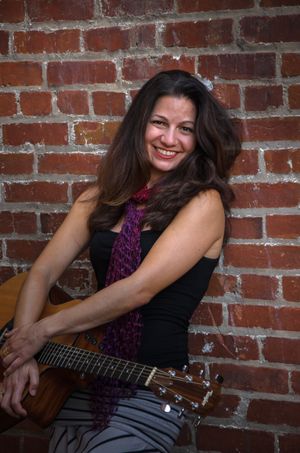 Allison Shapira is an internationally acclaimed singer who has performed for audiences in South Africa, Japan, Argentina, Israel, Rwanda, and around the United States.

Allison studied classical voice at Boston University, Tanglewood, and in Italy, but at home she listened to the folk revival music of Joan Baez, Bob Dylan, and Judy Collins. She left the field of opera to pursue more global issues, but even after attaining a masters degree in public administration from the Harvard Kennedy School, folk music never left Allison's mind.

In 2011, alongside a career in diplomacy, communications, and international relations, Allison picked up a guitar for the first time. One year later, she was writing her own music.

In the summer of 2012, Allison left her job at Harvard and went to Europe with a small suitcase and a travel guitar. She performed in Austria, France, Italy, and Croatia, earning fans from around the world who knew her as "Allison from Boston." She returned to Boston to record her first original album, Coming Home, which was released in December 2012. Her CD release party was at the very same Club Passim in Harvard Square where Joan Baez got her start in 1958 (then Club 47).
 
After her album release, Allison moved to Washington, DC to continue performing and to launch her own company, Global Public Speaking, which teaches public speaking and presentation skills, using music as a way to help others find their voice. She is a TEDx speaker, trainer and coach who continues to perform around the country and around the world.


For more information, visit www.allisonshapiramusic.com